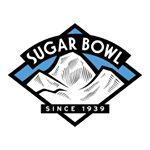 Garage and Gondola Manager
2019-12-02 Sugar Bowl Resort | Royal Gorge Cross Country 629 Sugar Bowl Rd
Description:
Sugar Bowl Ski Resort is looking for a Garage & Gondola Manager to manage the operation of the gondola and garage to facilitate the safe and effective transportation of passengers, belongings and freight.  Hire, train, motivate and discipline Gondola Operators and Garage Attendants.
QUALIFICATIONS:   
Friendly, clear and concise written and verbal communication skills.
Ability to work in a sometimes high stress, fast paced environment.
Ability to work effectively with other departments.
Self-starter that can make quick and correct decisions.
Effectively use resources to problem solve and provide exceptional guest service.
Must have a positive attitude, good leadership and motivational skills.
Must consider courtesy and safety high priorities.
Be willing and able to provide excellent customer service to all people at all times.
PRE-SEASON DUTIES INCLUDE, BUT ARE NOT LIMITED TO THE FOLLOWING:
Interview, reference check and hire Gondola and Garage staff.
Review training programs to be used for pre-season as well as in-season training.
Conduct pre-season and in-season training of Gondola and Garage staff as often as needed.
Secure and maintain supplies and tools for the department.
IN-SEASON DUTIES INCLUDE, BUT ARE NOT LIMITED TO THE FOLLOWING:
Ensure Gondola and Garage staff are on the job on time, in uniform, observe all company policies and fulfill the job duties listed in their job description.
Schedule and outline daily duties for direct reports, Leads, Operators and Attendants.
Train and schedule Gondola and Garage job sharers.
Tour and maintenance of all operation facilities daily, i.e. cabins, terminals, all stairs, and garage.
Implement, enforce and audit cabin handling training compliance to ensure smooth operation.
Conduct safety meetings on a regular basis and follow-up on on-the-job injuries.
Respond to all gondola or garage related incidents and ensure that proper reports are completed.
Respond to all situations in need of guest relations.
Maintain close contact with Executive Director of Mountain Operations, Lift Maintenance Manager and Dispatch. Advise of problems, repairs, etc.
Must work closely with Village Services Manager and Hotel Manager.
Porter homeowners and hotel guests luggage and personal items between garage and gondola.
Assist guests load and unload cabins including personal belongings.
Familiarity with Sugar Bowl and ability to answer guest questions.
Snow removal in and around the gondola and garage buildings during and after storms.
Monitor staffing levels and expenses, staying in-line with the budgeted numbers.
Conduct safety meetings on a regular basis and follow-up on on-the-job injuries.
Assist with alternate transportation when needed (must be eligible per HR)
Oversee gratuity program.
Collect and maintain daily checklists and logs.
Do not contact this company in solicitation of any product or service.