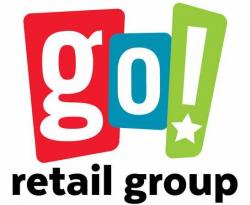 Seasonal Owner/Operator
2020-09-21 Go! Retail Group 6411 Burleson Road
Description:
Owner/Operator Responsibilities  
 You are the Store Owner and Operator. You sign an agreement with Go! Calendars, Games, and Toys to use our name, operating systems and procedures, and we lease the space, pay the rent and provide the merchandise. In return, we expect you to:   
Do everything required to be a successful retailer – work the store, hire and train employees, manage inventory, make bank deposits and maintain impeccable store appearance. 
Adhere to the Go! Calendars, Games and Toys policies, procedures and represent the name well. 
Ensure the store opens and closes as scheduled – set up fixtures/product, receive shipments and return fixtures/product. 
Drive sales – meet and exceed sales goals at each location – bonuses and incentives are in place. 
Provide outstanding customer service and train your staff on these standards. 
Maintain the ongoing relationships Go! Calendars, Games and Toys has fostered with the mall. They are essential to your success as a business owner.  
If you would like to know more about Go! Calendars, Games and Toys and the opportunity to become a Go! Owner/Operator, please fill out an application.    A member of our internal team will contact you as soon as possible.  We look forward to having you as part of our team. 
Do not contact this company in solicitation of any product or service.