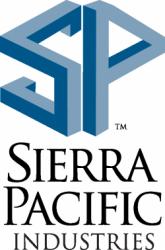 Environmental Coordinator
2021-04-01 Sierra Pacific Industries 1538 Lee Rd, Quincy CA
Description:
About the Position 
Directly report to the Plant Manager and Company Environmental Director
Lead by example, assure safe workplace practices are followed, and promote safety awareness
Provide visible leadership in the development and implementation of effective programs and processes
Lead efforts to identify, recommend, develop, and implement best practice for safety and environmental programs
Design and direct programs and procedures to reduce accidents, occupational illnesses, and exposure to health hazards
Prioritize safety and environmental programs and activities, requiring analytical skills, discretion, and judgment.
Interpret technical regulations, collaboratively problem solve and work to implement corrective actions
Maintain relationships with regulatory and government agency personnel, as well as various industry groups
Act as Company representative in cases of government agency inspections concerning safety, and environmental issues
Maintain required air, water, hazardous materials, and other permits – including collect, analyze, and submit data required for regulatory reporting
Coordinate with outside agencies/firms in development and supervision of environmental remedial action plans
Audit programs and processes for compliance with company standards and government regulations
Assure that training is scheduled and appropriately conducted
Maintain an understanding of, and ensure compliance with, current Federal, State, Local, and Company regulations and policy
Monitor site specific Emergency Response Plans.  Take appropriate action in response to emergencies
Administer and maintain MSDS program
Flexibility in work schedule to effectively interact with multiple crews and shifts, with availability to respond to emergencies 24/7
Supervise crew involved in safety and environmental improvement projects and activities
Participate in crew member corrective, disciplinary and discharge actions
Review and monitor discipline of crew to ensure fairness and consistency
Qualifications
At least 2 years lead or supervisory experience preferred
Knowledge of air and water permits is helpful
Ability to work independently, analyze problems, and make decisions with minimal management intervention
Ability to establish credibility and be decisive, while recognizing and supporting Company goals and priorities
Demonstrate ability to establish the position as a resource and partner in improving and maintaining safety and environmental standards
Proven commitment to safety and Company policy
Demonstrated skill in leadership, communication, motivation, and people management
Possess excellent facilitation and group communication skills
Ability to handle multiple priorities under demanding circumstances
Analytical reasoning and problem solving capabilities
Understand machinery operations with sufficient knowledge to address both safety and environmental considerations
Solid working knowledge of Word and Excel, and ability to learn various PC based reporting system applications
---
How to Apply
If you are qualified and would like to apply, please send a cover letter referencing this position and a resume by March 28th, 2021 to:
Sierra Pacific Industries
Human Resources
PO Box 496011
Redding, CA 96049
(866) 378-8001
Sierra Pacific is an (EOE) Equal Opportunity Employer, including those with a disability and veterans. We are a drug and tobacco free workplace.
Do not contact this company in solicitation of any product or service.