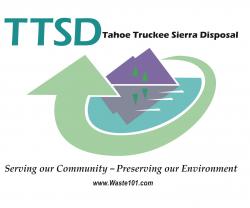 COLLECTION ROUTE DRIVER
2021-04-02 Tahoe Truckee Sierra Disposal 900 Cabin Creek Rd $24+ hour
Description:
SEEKING CANDIDATES FOR COLLECTION ROUTE DRIVERS (Class A or B CDL License)
Full Time Position in Truckee, CA ▪ Competitive Pay ▪ Excellent Benefits: Paid Time Off (PTO) & Sick, Profit Sharing & 401(k), Health Insurance & Flex Spending
Hourly Wage: $24.00 
Hours of Work: Monday-Friday, 7:00am-3:30pm (with a 30 minute unpaid lunch break each day) Note: Schedule includes Holiday work.
Qualifications:
Must be 21 years of age.
Applicants must hold a Class A or B commercial license or permit.
Pre-employment background check, medical exam and drug screen required.
Must be able to lift 60 lbs.
Be physically able to handle house to house residential trash can pickups.
Eligible candidates must read and write in English.
To apply: email resume to employment@waste101.com or call 530-583-7800
ABOUT US:
TTSD is proud to serve the community we call home. We remain unique in our industry as a local, independent operator maintaining a neighborly approach for the safe, responsible, and efficient collection and processing of solid waste. We focus on excellent service and strive for pragmatic innovation in meeting the demands of our exceptional environment and changing industry.
Do not contact this company in solicitation of any product or service.