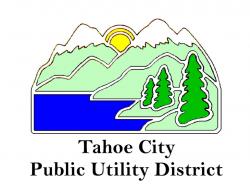 Parks Operations Specialist I
2021-05-07 Tahoe City Public Utility District 221 Fairway Drive $22.69 - $29.49 hour
Description:
The Tahoe City Public Utility District has an exciting full time job opportunity for a Parks Operations Specialist I to work in our Parks Division maintaining, repairing, improving, preserving, and protecting the District's park and recreation facilities and grounds in accordance with prescribed maintenance management practices.
Duties include:
Landscape maintenance/Snow removal
Weekend work – altered job schedule
Golf Course maintenance
Basic maintenance
The ideal candidate:
Has knowledge of basic landscaping
Can work varied hours and shifts including weekends
Is reliable and punctual
Is pleased to be a Lake Tahoe ambassador
Please visit www.tcpud.org/jobs for application. Submit job application and resume in order to be considered. Deadline to apply is Friday, May 7, 2021, 4:00 PM.
TCPUD is a drug-free workplace. TCPUD is an EOE.
Do not contact this company in solicitation of any product or service.