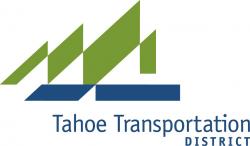 Bus Operator
2022-01-14 Tahoe Transportation District South Lake Tahoe 22.00 hour Sign On Bonus: Up to $3,000
Description:
Bus Operators operate commercial public transit vehicles in the South Lake Tahoe, Carson City and Carson Valley areas. Duties include performing vehicle pre/post-trip inspections, record keeping, and providing safe and courteous service at all times. This position is considered safety sensitive and is subject to drug testing, including pre-employment testing, reasonable suspicion, and random drug screens, in accordance with Federal Transit Administration (FTA) Drug and Alcohol regulations.
In-Service Rate - $22.00/hour, with up to $3,000 new hire incentive
POSITION SPECIFIC RESPONSIBILITIES:
Performs pre-trip and post-trip inspections of assigned vehicle; sets correct destination and route signs
Performs safety checks of equipment
Operates farebox and other electronic systems
Operates various types of vehicles, as assigned, safely, in all types of weather and traffic conditions, according to printed passenger schedules and operators' bids
Maintains regular and predictable attendance, arrives and signs in on time; works hours as scheduled; wears clean, neat uniforms
Picks up and discharges passengers at designated bus stops safely; regulates heating and ventilating equipment on the bus for the comfort of passengers
Follows fare collection procedures.  Reports all incidents or unusual occurrences to dispatch office immediately
Submits written reports and completed forms, including but not limited to collision, incident and vehicle discrepancy reports, unusual occurrences, run sheets, and passenger counts
Adheres to safety rules, regulations, policies, and procedures to ensure the well-being of  Tahoe Transportation District's customers, employees, and partners
Responsible for maintaining, supporting and promoting a safe work environment while complying with all safety rules, policies, and procedures
Adheres to all regulations related to the Americans with Disabilities Act (ADA); correctly operates wheelchair lift with proper safety restraints
Compiles with Federal ADA regulations to include calling out stops and securing mobility devices
Provides transit information to passengers as needed
Other duties as required
Do not contact this company in solicitation of any product or service.