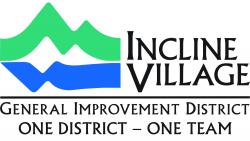 Mechanic II - Fleet
Featured
2023-03-01 Incline Village General Improvement District (IVGID) Public Works & Recreation Services 1220 Sweetwater Road $33-98 - $40.78 hour
Description:
Enjoy a variety of work play options available in our North Lake Tahoe community! IVGID is interviewing for a person to join our Fleet Team performing a variety of journeyman level tasks under lead mechanic supervision. Maintain, repair & overhaul vehicles and a variety of specialty and misc. equipment at all District repair facilities.
Requires: Completion of two-year mechanic trade school or equivalent mechanic cert. or five years related exp. encompassing direct experience applying journeyman level knowledge and skill in repair/maintenance of all equipment related to repair facility of primary responsibility; or equivalent combo. Possess valid DL and communicate effectively (in-person/written). ASE certs helpful. Excellent troubleshooting/diagnostic skills. Work independently and operate heavy equip. Schedule incl. evenings, wknds, holidays & OT as assigned.
Required District application & job description are located online at www.yourtahoeplace.com/jobs 775-832-1100 jobs@yourtahoeplace.com This Position is OPEN UNTIL FILLED. Rate $33.98 - $40.78/yr. DOE/DOQ (min-max range) and includes medical, dental, vision, prescription, paid vacations/sick, Pension & Deferred Comp retirement plans, STD/LTD, food/beverage discounts & recreation privileges at some recreation venues. EOE
Do not contact this company in solicitation of any product or service.